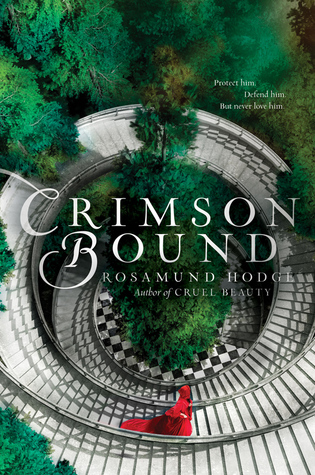 Rosamund Hodge has crafted another beautifully magical fairy tale retelling. Crimson Bound is imaginative and fresh – the perfect book to escape into.
Rachelle is only 15 when her entire world comes crashing down around her. She is learning from her aunt, apprenticed to become the next woodwife of her village, when she first meets the forestborn. She has heard all the tales about the forestborn and the Devourer and Rachelle wants to protect her home and her family from Eternal Night. But her bravery is naive and Rachelle becomes destined to make a horrifying choice that binds her to everything she anted to protect against.
Just as Rachelle becomes entangled in her new life and her status, I became entangled in the magic and the story of Crimson Bound. It's full of fantasy and sword fighting, romance and friendship, love, loss, and the strength of the human heart. Most definitely a five-star story.